Welcome to the ADA Ninjaz Wiki
Description
The best place to find information about all things ADA Ninjaz project and ADAn manga series!
The ADA Ninjaz NFT is a collection of randomly generated 2D avatars. The designs are inspired by the popular Seinen anime art style, combining attributes from traditional ninja lore with modern-day clothing assets.
The lore is focused around a raging war between 3 individual clans, each with their own unique identity and reason for fighting for their clan's survival. On top of collectible NFTs, ADA Ninjaz will be the world's first community-driven manga series. Owners of ADA Ninjaz NFTs are given voting power to decide the ultimate fate of each clan.
This is a tribute to the digital age, ADA Ninjaz is taking the themes of manga and anime that billions of people grew up in love with, integrating it with blockchain technology, and opening up a world of opportunities within the metaverse, both for developers and the future community.
We're a collaborative community website that anyone, including you, can build and expand. Wikis like this one depend on viewers, listeners, and readers getting involved and adding content. Click the "ADD NEW PAGE" or "EDIT" button at the top of any page to get started! Let's build the ninjaz-verse together!
Synopsis
Where once there were talks of a united Ninava, there now run deep rivers of distrust. Where once there was communication, the shaking of hands and spirited toasts to health and longevity, there is now hollow silence. Their discordant ways of life, their clashing cultures and divided philosophies has torn the three Ninavian clans further and further apart. It seemed the distance had led to disinterest, the disinterest to some sort of pseudo-peace peppered with nothing more than skirmishes fueled by petty differences. Until not too long ago… No-one knows who stepped out of line and struck the first great blow. Some say the Atsuko attacked Asahi first. Others, that the Aramar launched a nation-wide hunt in order to cement their unrivaled power. Some even say the Daisuke had turned to terrorist methods in protest of corrupt technological and environmental laws passed to benefit the 1%. All we know is that the flower petal has floated down through time and finally reached the edge of the katana. Only time will tell whether it has been sharpened enough to cause the divide of a nation and its people.      
NFT
Season I
Season 1 saw the release of 8,888 unique avatar NFTs of the Aramar Clan. Over the course of the season, chapters of Aramar: Origins Volume I released, with each page later being released as individual NFTs of their own. Season 1 came to a close on February 4th 2022 when the final chapter of the Aramar: Origins Volume I Manga was released.
Season 1 content
Blacksmith Origins (Story and Manga)
8,888 Aramar Clan NFTs
Clan Wars: Stories Live Events
Clan Wars: Districts and Duels Live Events
Season II
8,888 Atsuko Clan NFTs
ADA Ninjaz Aramar Theme, collaborating with:
More coming soon!
Season III
Season 3 will launch with the release of 8,888 unique avatar NFT's of the Daisuke Clan.

CLANS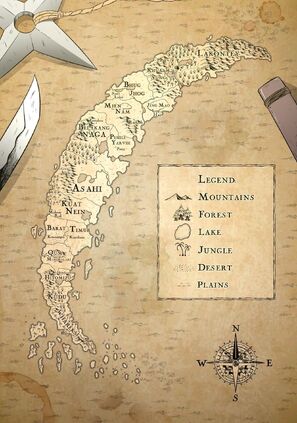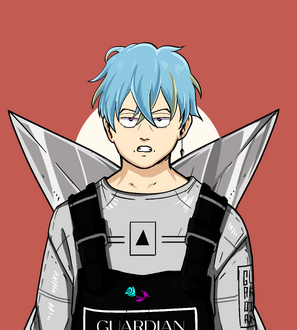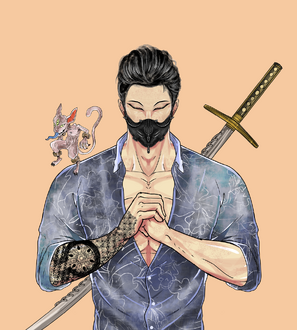 LINKS

If you see this, your JavaScript might be disabled or DiscordIntegrator plugin isn't working. If the latter, please contact a wiki administrator.
You can also be part of the larger Fandom family of communities. Visit Fandom's Community Central!
FEATURES
NINAVA
Fanfiction
Got a character you'd like to create based on one of our NFTs? The Ninjaz-verse is the space where we all create our world together! If you want to tell stories with us, create characters from your NFTs (or share what you've already created) and collaborate on the world we're building, then we're excited to have your mind added into our world!
Create an account on fandom. (Optional: you could create a twitter and/or IG account for your NFT character too! Why not let our world spill into the real world?)
Head on over to Fan Fiction Wiki
Type your fanfiction title into the text box on the page (Don't forget to write ADA Ninjaz on the title so we can find you!)
SHOW US WHAT YOU GOT! Tell us, the community and the world your stories in as much beautiful, intricate, funny or horrifying detail as you wish!
Feel free to add your character NFT on the textbox and/or add a link to their twitter/IG on the very top or the very end of the fanfiction!
Share with us!
And if you ever have any problems or questions, find @KyroennaZ on the ADA Ninjaz Official Discord and either ping them or open up a support ticket - we'll make sure your creations are shared as soon as humanly and ninjazly possible!
Ikuzo!